Mwahaha. It's Halloween, and I thought I'd help you get into the spirit a little. I took a look at my Horror shelf on Goodreads. There are 28 "read" books on it (out of a total of 226 read--I think I need to read more horror), and I found four of them which I'd rated five stars.
So, in no particular order, here are my top four horror stories of all time. Click on a cover to find out where you can pick up a copy.
Enjoy!
Mold by Lindsey Goddard
About the Book
When a new mother is forced to move into an old boarding home, she discovers the dark secret behind the phantom mold that keeps appearing on her walls.
My Review
I really enjoyed this little story. Not so much scary as creepy, it's very psychological.
The writing is brilliant, and the pacing is just right. It definitely made me think... and I liked the open ending, too!
The End of the Trail by Louis Rackovich
About the Book
A barren land of salt and snow; a castle where underground paths twist and turn in endless circles and a reclusive king has not shown his face in years; a forest where few things are what they seem. An unnamed hero must navigate through these places as he takes on the task of tracking down a supposed witch, in a story that blends dream and reality, rumor and truth, danger and hope.
My Review
There isn't much to say about this book, because it's so short that I don't want to give anything away. It's not too short, though: the length is just right. And not because it was bad. Quite the contrary, it's a fully composed story, with a beginning, a middle, and an end.
It was creepy, but not too creepy. It was beautifully written. It made me think. And the ending, while somewhat predictable, was utterly satisfying. You can't go wrong.
One for the Road: An Illustrated Story by Stephen King
About the Book
This much-loved tale is narrated by Booth, and elderly resident of a small Maine town that neighbors the infamous Jerusalem's Lot, and it takes place a couple of years after the events in King's novel. Booth describes a winter's night years ago, when he and his friend, a bar owner named Herb Tooklander (Tookey), receive a visit from a distressed motorist named Gerard Lumley, whose vehicle had become stranded in a ferocious blizzard . . . with his wife and daughter still inside. At first critical of Lumley for driving in such weather, both men are horrified when they realise the Lumley's car is stranded in Jerusalem's Lot, widely regarded to have 'gone bad'. Nevertheless, they still decide to drive out in a snow plough and attempt to save Lumley's family. Instead, they barely manage to save themselves.
Widely regarded to be one of King's finest short stories—itself a sequel of sorts to what so many feel is perhaps his finest novel—'One For The Road' is the author working at the top of his form. For years people clamored for another visit to 'Salem's Lot'. Well, here it is . . . a wintry little coda to one of King's scariest works. All the classic elements are here: an empty town, heavy weather, Yankee accents . . . and the monsters, of course. Let's not forget the monsters.
My Review
I listened to the audiobook of this one, that I found on YouTube, but I now can't find it anywhere. Good luck if you're trying to source it!
One for the Road is somewhat of a sequel to 'Salem's Lot. I don't think you'll miss much if you read this one without having read Salem's Lot, but don't read this one if you intend to read its predecessor, or it'll be spoilt for you.
A man shows up at a bar one day, in a town a short distance from Jerusalem's Lot, saying that his car ran out of fuel in the Lot, and he left his wife and daughter there while he came to look for help. The narrator and his friend finally agree to drive him back to fetch them, but they're not happy about it, because of the legendary creatures that inhabit the Lot.
The pacing is fantastic, and the tension builds perfectly. The ending is quite satisfying. I don't know who the audio-book narrator is, but he does a fantastic job in reading! I don't know if I would've given the book five stars if I'd have just read the book myself.
It by Stephen King
About the Book
Welcome to Derry, Maine…
It's a small city, a place as hauntingly familiar as your own hometown. Only in Derry the haunting is real…
They were seven teenagers when they first stumbled upon the horror. Now they are grown-up men and women who have gone out into the big world to gain success and happiness. But none of them can withstand the force that has drawn them back to Derry to face the nightmare without an end, and the evil without a name.
My Review
It took me a month or so to read this book, and over that month I had the privilege to know some very interesting and lovable people. I knew them throughout their childhood and adult lives. I played with them, built dams and clubhouses with them, drank with them, ate with them, and smoked with them. And when I was finished, I missed them dearly. Even It, I got to know briefly about where It came from and what Its motivations were for being on this earth.
I even got to know Derry like my hometown, and I feel after all this time that I could get from anywhere in town to anywhere else in town with my eyes closed.
This familiarity is a testament to the incredibly rich writing skills of Mr Stephen King. Every character and every place is entirely believable and entirely consistent, which is no small feat considering there are so many of them, and the story is so long!
This book is meant to be a horror. I must say there are times when I felt "creeped out," but I don't think anything in the book truly scared me - although I definitely felt and identified with the terror the characters were feeling all those times!
This is a story about repressed memories, lost for many years, that come back when the people need to remember, but bury themselves again when the need is done. It's a story about friendship conquering all, but it's also a story about people coming into your life for a purpose, and then disappearing again when the purpose is completed (which is kind of sad).
"It" was the first Stephen King I actually READ, although I've seen many of the movies... the movie is NOTHING like the book! It definitely wasn't the last King book I read, though.
Honourable (I hope) mentions
It's worth mentioning the two horror books I wrote here,
Billy's Zombie
and
Heaven and Earth: Paranormal Flash Fiction
. No reviews for these, because I wrote them, and that would be pretentious. Besides, because I wrote them, they're obviously among my favourites!
Heaven and Earth: Paranormal Flash Fiction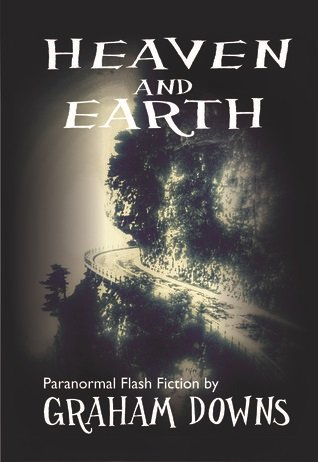 There are more things in heaven and earth, Horatio, Than are dreamt of in your philosophy.
Hamlet (1.5.167-8)
A perfect introduction into the inner workings of the weird mind of Graham Downs, this collection of flash fiction paranormal stories contains:
The Thing in the Window,
An Automatic Decision,
Telepathic Link,
The Witch of Wellington, and
The Christmas Bird.
All have been newly edited and polished since publication on his website in 2014, and some with new endings.
It also contains the never-before published story, Under the Sheets, about an old woman who believes she is being haunted by a strange ghost, living under her bed.
Billy's Zombie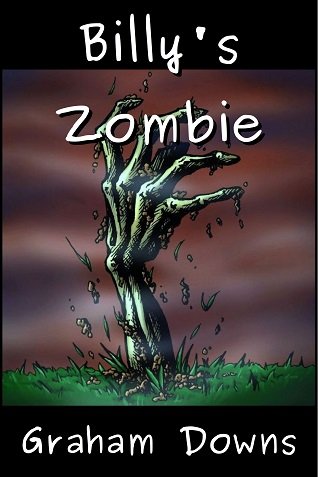 Young Billy MacIntyre has always been a weird kid, always taking every little slight to heart.
One day, he decides to exact his revenge on all those simpletons who have done him wrong. And he does it by taking a book of Necromancy out of the library, and raising a zombie from the dead!