My mother-in-law was up from Cape Town the other week. She reads a lot of Afrikaans stories (mostly romance), and when she discovered she'd left all her books at home, I leant her my old iPad and showed her how to borrow e-books from the library.
I was pleasantly surprised at the selection of Afrikaans fiction actually available on
OverDrive
(never mind actually owned by the
Gauteng E-Library
). She read a few of them, and incidentally, I think I've turned her on to the joy and convenience of ebooks! ;)
(Click any of the above covers to view those books on OverDrive. In case you can't make them out, they are
Die dood van 'n goeie vrou
by Chris Karsten,
Die rooikop van Sonnerus
by Susanna M Lingua, and
Hartklop Omnibus 2
by various authors.)
The problem is, all of those books seem to be traditionally published. Not that that bothers
her
, of course, but it kind of gives me pause.
So I asked on a writers' group I belong to, if anybody self-published Afrikaans fiction, in any genre. Surprisingly, none of the authors on that group does, but one of them pointed me towards a lady by the name of
Francine Beaton
(click for her website).
I checked Francine's website, and discovered that she's actually self-published quite a few books in the romance genre. Most of them are in English, but I found two of them in Afrikaans:
Blou Somer
and
'n Stukkie Blou Hemel
.
Click the covers to visit the books' pages on Amazon US (Curiously, they're not available on either Kobo or Google Play, both of which have actual South African stores which sell books in South African Rands).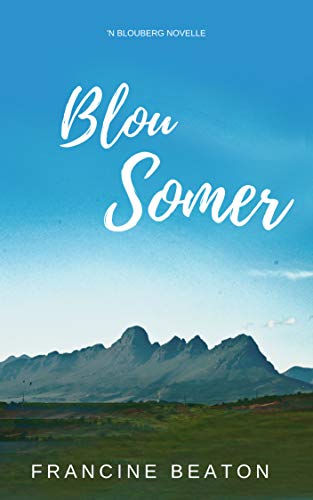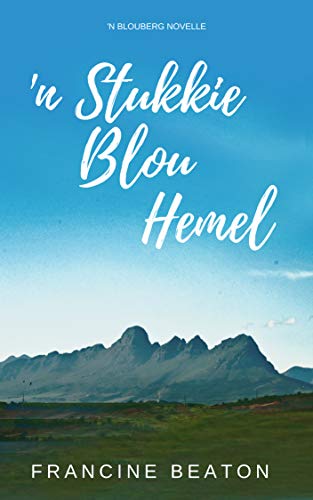 I'd love to hear from you, dear reader. Do you read a lot of Afrikaans ebooks? Are any of the authors you regularly read self-published?
If you know of any other indie authors writing in Afrikaans, please let me know in the comments. Let's make this post a go-to resource for Afrikaans independent authors!