If you haven't seen this yet I can now share that the new cover for my High School bullying story,
Stingers,
is done. Isn't it gorgeous?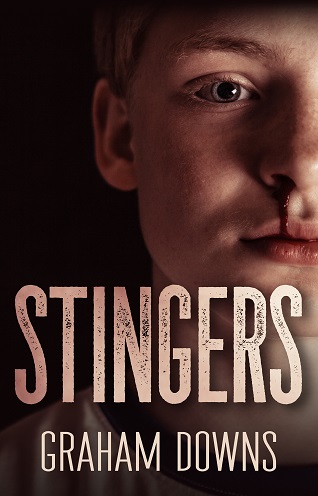 How this came about was that I entered it last year, into the BookLife Cover Redesign contest, and I won the December 2019. So it's going to be featured in the next issue of BookLife magazine, along with an article explaining all the ways the new cover is better than the old one.
By the time you read this, the new cover should be live for the ebook on all stores (click the image to find out where you can buy it), but the print version will take a bit longer, because I plan to use this opportunity to release a brand new edition of it, with all the typos and other issues fixed that I've been correcting in the ebook over the years.
I honestly can't tell you how happy I am with this cover. I think Michelle Argyle from Melissa Williams Design did a fantastic job, and the moment I saw it, I just knew, that boy is James. To a tee.
Have you read the book? If so, would you agree? Is that how you pictured James? Could it be how you picture James?