It's time again for my favourite books of the year. Of all the books I read during the course of 2020, these are the books I gave five star reviews to. Which is quite an achievement, because if you know me and follow my reviews regularly, you'll know that I'm very strict with my ratings. For me to give a book five stars, it has to be perfect. I mean absolutely flawless. It needs a perfect plot and perfect editing, with not a single typo or writing issue.
And this year has been a bumper year, because there are no less than five of them!
So without further ado, here they are, covers and synopsis. Click on the cover to read my review of the book in question on Goodreads, or click the link below each one to find out where you can get your hands on a copy.
Mute by Christine Bernard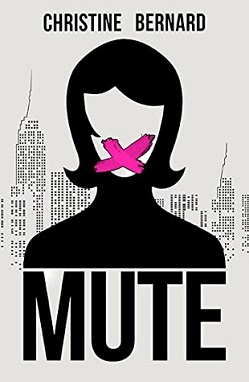 Synopsis
Is it possible to live in the world without speech? How much would you change if you had to live only in your head?
This is exactly what thirty-three-year old Rebecca Marley is about to find out, as she embarks on this self-induced nine-month challenge. Will it be the peaceful reprise that she so desperately seeks? Or will she be forced to face aspects of herself that a noisy world helps hide so well?
The Giver by Lois Lowry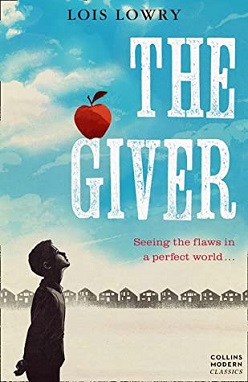 Synopsis
In a perfect world, Jonas begins to see the flaws…
THE GIVER is the classic award-winning novel that inspired the dystopian genre and a major motion picture adaptation for 2014 starring Jeff Bridges, Meryl Streep, Katie Holmes and Taylor Swift.
It is the future. There is no war, no hunger, no pain. No one in the community wants for anything. Everything needed is provided. And at twelve years old, each member of the community has their profession carefully chosen for them by the Committee of Elders.
Twelve-year old Jonas has never thought there was anything wrong with his world. But from the moment he is selected as the Receiver of Memory, Jonas discovers that their community is not as perfect as it seems.
It is only with the help of the Giver, that Jonas can find what has been lost. And it is only through his personal courage that Jonas finds the strength to do what is right…
The Giver is the award-winning classic of bravery and adventure that has inspired countless dystopian writers as the forerunner of this genre.
Amped by Daniel H. Wilson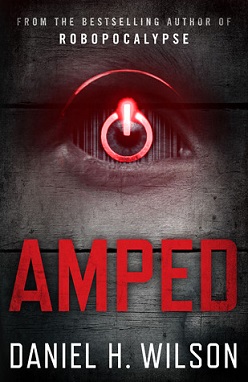 Synopsis
Technology makes them superhuman. But mere mortals want them kept in their place. Enter a stunning world where technology and humanity clash in terrifying and surprising ways.
Some people are implanted with upgrades that make them capable of superhuman feats. The powerful technology has profound consequences for society, and soon a set of laws is passed that restricts the abilities - and rights - of 'amplified' humans.
On the day that the Supreme Court passes the first of these laws, 29-year-old Owen Gray discovers that his seizure-supressing medical implant is actually a powerful upgrade. Owen joins the ranks of a new persecuted underclass known as 'amps' and is forced to go on the run, desperate to reach an outpost in Oklahoma where, it is rumoured, a group of the most enhanced amps are about to change the world - or destroy it.
Gathering Blue by Lois Lowry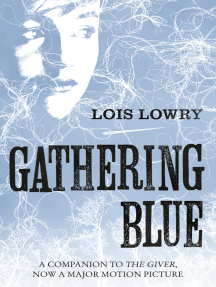 Synopsis
The fascinating sequel to THE GIVER which inspired the dystopian genre and is soon to be a major motion picture starring Jeff Bridges, Katie Holmes and Taylor Swift.
GATHERING BLUE is a return to the mysterious but plausible future world of THE GIVER. It tells the story of Kira, orphaned, physically flawed, and left with an uncertain future until she is summoned by the Council of Guardians…
On her quest for truth that follows, Kira makes discoveries that will change her life and world forever.
Award-winning author Lois Lowry challenges readers to imagine what our world could become, how people could evolve and what could be considered valuable in this fascinating follow-up to THE GIVER.
Messenger by Lois Lowry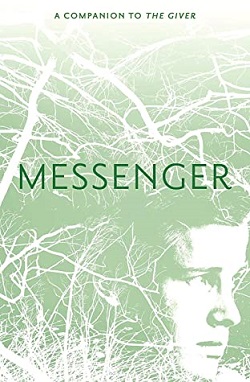 Synopsis
Strange changes are taking place in Village. Once a utopian community that prided itself on its welcome to new strangers, Village will soon be closed to all outsiders. As one of the few people able to travel through the dangerous Forest, Matty must deliver the message of Village's closing and try to convince Seer's daughter to return with him before it's too late. But Forest has become hostile to Matty as well, and he must risk everything to fight his way through it, armed only with an emerging power he cannot yet explain or understand.
---
Do you agree with my picks? Or have I given you any great books to add to your TBR pile?
Of all the books you read in 2020, which ones are your favourites? Let me know in the comments below.
See you in 2021!