As an author, it might not surprise you to learn that I read a lot of stuff online about marketing. Mostly book marketing, and in fact, mostly ebook marketing (since that's a self-published author's bread and butter).
I got an email the other day from a respected marketing company, asking authors if we ran Black Friday promotions for our ebooks. "Don't," said the email, "because nobody's shopping online on Black Friday. They're all out in brick and mortar stores."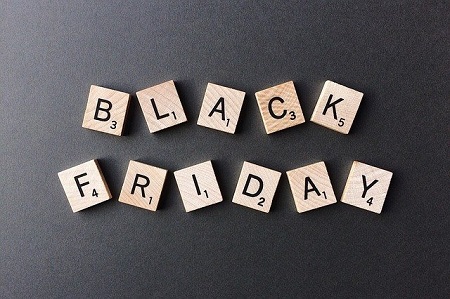 Now, I know Black Friday is a relatively recent development in South Africa (say, the last three or four years), but physical shopping in a physical store is just not something I've ever associated with the day. I did it once, when I went to Checkers with my dad and came out with a year's supply of pool chemicals. But that was years ago now, and I've not done it again. Then, about two years ago we bought something at a physical store on Black Friday, but it wasn't on Black Friday promotion, so it doesn't count.
But my wife and I eagerly anticipate Black Friday weekend every year, knowing that we're going to pick up some amazing deals. This year we're looking for new cell phones. But we're going to check all the online retailers; we have no intention of leaving the house to go shopping.
Of course, I'm probably a big outlier here, because in general, I do very little "brick and mortar" shopping anymore. Groceries and clothes, and that's about it.
Is this still a thing? Do people still flock to physical stores on major shopping days like Black Friday?
Image by Wokandapix from Pixabay