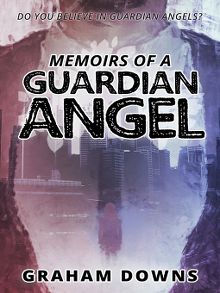 The most amazing thing happened to me on Friday. It was launch day for my new book, Memoirs of a Guardian Angel, so I took the day off work to promote it.
One of the first things I did, once I saw it was live on OverDrive, was to go and recommend it to the Gauteng E-Library. I've done the same thing with all my books, but so far, the library hasn't bought any.
I recommended it at just after 09:00 my time, and by 12:15, I received an e-mail from them to say that they'd bought it!
I'm over the moon! :)
Maybe it was because Memoirs is the first of my books that actually has a South African ISBN number. Or maybe it's the first of my books that they actually felt was worthy. I don't know.
Either way, it was a pleasant surprise, to say the least.
If you happen to live in Guateng, and you have a library card, click
here
to visit the book's page at the library, and borrow it. If you're not in Gauteng, do some research and find out if
your
local library has an e-lending facility, and recommend it there.
If you
don't
have a library card, don't stress. Click
here
to see all the
other
places it's available.