Are you in South Africa? Do you buy ebooks? Consider, if you will, the sheer dominance of Amazon in the ebook market.
If I were to ask you where you bought most of your ebooks, you'd probably say you bought them from Amazon (and if you don't, then I'm glad you've decided to broaden your horizons. Well done!).
Now, think about the fact that Amazon has no South African store. As a South African, you're forced to buy your ebooks from their US store, and pay in US dollars. That means book prices which are heavily dependent on the exchange rate - and effectively change every fifteen minutes - and it means paying currency conversion fees to your bank on top of it.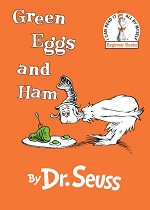 It doesn't really make sense, does it? To go out of your way to pay
more
for your books, when there are two perfectly good, reputable sellers, which
do
sell ebooks in South African Rands, and which are frequently cheaper for us than Amazon.
I'm convinced that many ebook buyers in South Africa don't even know that there are options besides Amazon. Or if they do, buying ebooks from anyone but Amazon has become their Green Eggs and Ham: "I will not do it, Sam I Am."
Memoirs of a Guardian Angel for R9.99
So I guess I should put my money where my mouth is, huh? To convince you to try the Green Eggs and Ham (You might love it), for this week and this week only, South Africans can get my Urban Fantasy novella for only R9.99, all-inclusive.
For you Amazon customers, that translates to $0.71 at the time of this writing. You'd
never
find it on Amazon for that price because Amazon won't let us authors set a list price below $0.99... and they charge 15% VAT on top of that price, if you happen to live in South Africa. And your bank will charge you currency conversion fees on top of
that
.
And in case you were wondering (or, if you're a die-hard Amazon fan even now), the Amazon price for South Africans is currently $2.17, plus currency conversion fees. If anyone in South Africa would still
click through to Amazon
and pay that price instead of R9.99, VAT inclusive, I'd love to know why!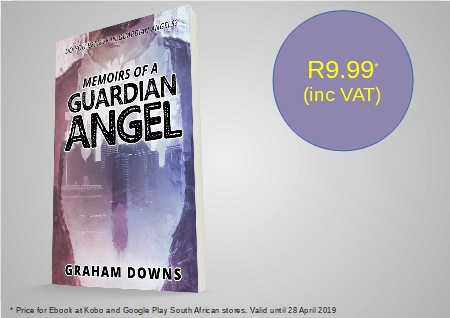 The price is valid when you buy it at either
Google Play Books
or
Kobo
(Click on the names to visit the book's page at the retailer). If you own an Android phone or tablet, there's a good chance you have Google Play Books already installed. If you have an iOS-based phone or tablet, or a dedicated Kobo ereading device, Kobo will be your thing.
And when you've bought it and read it, dear reader, please do me the biggest favour: return to this blog post and write a comment about your experiences. How did you find it, compared to Amazon? Was it a better experience? About the same? Worse (and if so, in what way)?
Try the Green Eggs and Ham. I'm sure you won't regret it. :-)
Oh, and did I mention, you don't even need a credit card to buy ebooks from Google Play in South Africa? You can pay cash at stores all over the country for Google Play vouchers, which you can then apply to your account, and they work for ebooks too! (You could conceivably buy vouchers for Amazon, but you need a debit or credit card to buy them in the first place... or someone to buy them for you in the States, and send them to you)