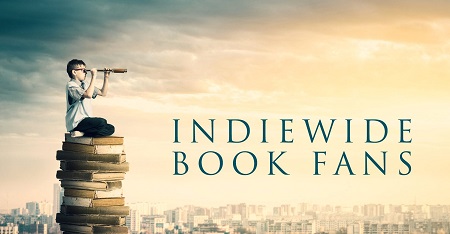 As you may know, a huge chunk of my time these days is being spent fighting against and educating people about the evils of ebook and audiobook exclusivity. The biggest culprit of this is Amazon, who require us to make our books exclusive in order for them to be available on Kindle Unlimited (Which is terrible for authors, readers, and the whole industry. I blogged about it here:
Why I Will No Longer Buy Books From Amazon, If They're in KDP Select / Kindle Unlimited
).
It's not just ebooks, of course—audiobooks are affected too. And it's not just Amazon, either—although they are the biggest culprit.
With this in mind, I, as a reader, would feel incredibly guilty buying books which are available only at one retailer. So before I buy one, I always make a point of checking for the book on at least one other store.
You can join me on this quest by signing up for my new Facebook group: IndieWide Book Fans (click the image above to visit the group on Facebook).
Here's the "About" text for the group. I hope you'll consider joining:
An IndieWide ebook is a self-published ebook available at more than one retailer. We believe making ebooks exclusively available at any one store is bad for the industry and denies large portions of the world's reading population access to great books.
For this reason, we celebrate those independent authors who have taken the leap and decided to publish their books "wide". Feel free to post your reviews of these books, recommend them to others, and ask for recommendations about what to read next!
Are you an IndieWide author? Feel free to join this group as either your personal Facebook profile or your Author Page! Also, please click Files and add yourself to the Doc entitled "IndieWide Authors".
Oh, and please spread the word by sharing this post far and... wide. ;-)