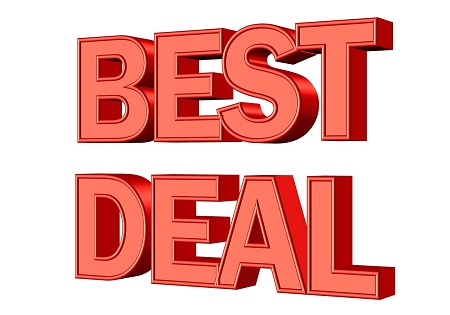 Free email services offering ebook deals are all the rage these days. You've probably heard of
BookBub
(every reader's heard of BookBub, surely?), but they're not the only kid on the block. We've also got
Riffle Select
,
BookGorilla
,
BooksGoSocial
... I've subscribed to them all and more.
If you don't know, readers sign up to one or more of these services, give their email addresses, and set some preferences about the kind of books they like to read. Authors and publishers, on the other hand, pay a fee to have their books advertised, and on a regular basis (daily, weekly, or sometimes monthly) the reader gets a curated list of ebooks emailed to them, based on their preferences.
It's a pretty good arrangement: authors get their books in front of readers who are interested in them, and readers get really good deals on the things they like to read most. Many of those deals are even free (
Digital Book Today
in particular, has lots of free deals).
BookBub's good too, but as a reader, I have to say my favourite such service, and the one that I've bought the most books off of, has to be the lesser-known
Bargain Booksy
.
Why Bargain Booksy?
See, none of the other services allows you to
exclude
books which are in Kindle Unlimited from their emails. And we know how I feel about Kindle Unlimited, don't we? (In a nutshell, they're evil. Pure and simply. Read
this blog post
to get my full opinion on the matter.)
In the past, this wasn't that big of a deal. Aside from the fact that I've only recently developed such strong feelings against Kindle Unlimited (because they've only recently started taking over as badly), it used to be that the chances of a book in one of these emails being in KU was maybe 10%. Now, it's 95%. And since I refuse to buy Kindle Unlimited books on principle, I'm steadily unsubscribing from services that don't allow me to exclude those from their emails.
Mind you, Bargain Booksy doesn't
explicitly
give you an option saying "Don't show me books in Kindle Unlimited." That would be ideal, but no. You have to be a bit smart about it.
When you sign up for Bargain Booksy (or change your preferences later), they ask you, among other things, where you buy and read books: Kobo, Barnes & Noble, Apple Books, Scribd, Amazon, etc.
Here's the secret: all you have to do is
untick
Amazon.
Most books you get will include Amazon links as well (because 99.99% of all ebooks are available on Amazon), but you'll only receive them if they're also available in at least one of the other stores you picked.
Smart, hey? ;-)
Over to you: are you subscribed to any of these subscription services? Which ones? Do you ever buy books based on these emails?
Let me know in the comments below.
Happy reading!