Have you ever challenged yourself to read something that you would never normally read?
Let me tell you a story: in my day job as a Software Developer, we (like many development companies) work to two-weekly "sprints", and when planning each sprint, we allocate a certain number of work items that we believe we can achieve. We call these work items "stories", because they describe a particular requirement that a particular kind of user has. To each of these stories, we assign an arbitrary "point value" to, as an indication of how easy or difficult we think it's going to be to complete, and we have a total cap on the number of points we can commit to in a sprint.
That's a very abridged description of the Scrum process, which is used by thousands of software development companies today. If you want to know more about how it works, just Google—there are zillions of articles about it.
Anyway, last sprint, as a bit of team-building fun, we decided that each of us would assign a non-work-related story to one other member of the team. This would be something fun that we believed the person could achieve. One of my colleagues, who knows I'm an avid reader, challenged me to ask for recommendations in a Facebook group for readers (which we both belong to), for a book either in the "Chick Lit" category, or one about South African politics. I accepted her challenge.
As she requested, I asked on the group, and I got a ton of recommendations back. The book I decided on was
Love You, Love You Not by Jo Watson
.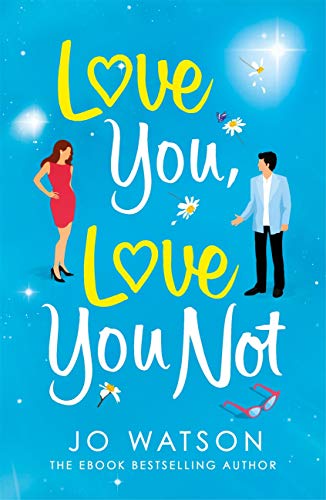 I was a bit trepidacious, but also really exited, to start. I've been reading it ever since (in between my other reading commitments), and I have to say, I'm thoroughly enjoying it. More than I thought I would, in fact. It's super eye-opening to get a glimpse into the kind of book that many,
many
women read all the time.
This post isn't a place to post all my thoughts about this book specifically (I'll write a review of that when I'm done, and put it on Goodreads), but rather to encourage you, dear reader, to try something new. Do something you've never done before, and never thought you'd do. Do something that scares you.
How about you? Do you stick to one single genre, or do you like to mix it up every once in a while? For me, I think I'm going to be mixing it up more often in future, because this is a really freeing experience!