Ladies and gentlemen, we have a winner!
By overwhelming majority, the book that you have selected as your favourite book of all time is...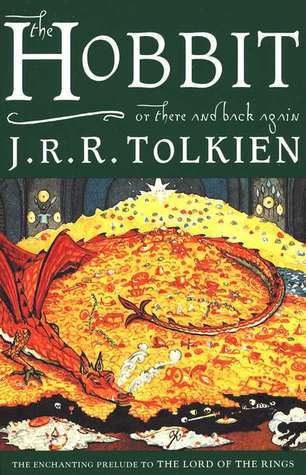 The Hobbit, or There and Back Again
by J. R. R. Tolkien
In a hole in the ground there lived a hobbit. Not a nasty, dirty, wet hole, filled with the ends of worms and an oozy smell, nor yet a dry, bare, sandy hole with nothing in it to sit down on or to eat: it was a hobbit-hole, and that means comfort.
Written for J.R.R. Tolkien's own children, The Hobbit met with instant critical acclaim when it was first published in 1937. Now recognized as a timeless classic, this introduction to the hobbit Bilbo Baggins, the wizard Gandalf, Gollum, and the spectacular world of Middle-earth recounts of the adventures of a reluctant hero, a powerful and dangerous ring, and the cruel dragon Smaug the Magnificent. The text in this 372-page paperback edition is based on that first published in Great Britain by Collins Modern Classics (1998), and includes a note on the text by Douglas A. Anderson (2001). Unforgettable!
---
I first read
The Hobbit
in Junior High School (somewhere around Standard 7 / Grade 9), and I remember it affecting me profoundly. I've tried to read
The Lord of the Rings
many times since then, and only ever got past the first instalment; it just never really grabbed me. But
The Hobbit
, wow, now that was a story!
Have you ever actually read it? If so, is it your favourite book of all time?
If it isn't, did you vote for your favourite?