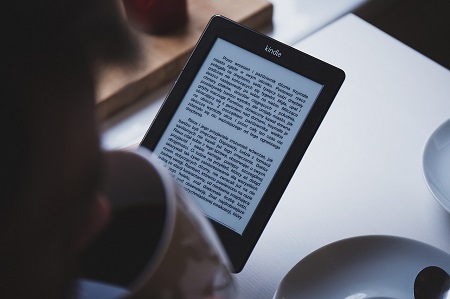 Did you know, in order for us Indie authors to make our books available on Amazon's Kindle Unlimited platform, Amazon requires us to sign a very restrictive agreement with them?⠀
⠀⠀
This agreement gives Amazon worldwide, exclusive rights to sell our ebooks. Which means:⠀
We are not allowed to make them available on ANY other platform, including digital libraries through library aggregators such as OverDrive
We're not allowed to use them as "reader magnets" (incentives to sign up to our newsletters)
We're certainly not allowed to give them away, other than by gifting them on Amazon, or running officially sanctioned Amazon giveaways -which means we have to pay full-price for them
Running competitions where we email people mobi, epub, or PDF files, or hosting those books on BookFunnel, Prolific Works, etc, is against the terms of our contract with Amazon.⠀
⠀
If an indie author whose books are in Kindle Unlimited is caught doing any of these things, they could be banned from selling their ebooks on Amazon ever again, and might even get sued!
⠀
Yet, many authors who are in Kindle Unlimited do just that. They either don't realise that this is, in fact, against the terms of their contract with Amazon, or they underestimate how dangerous it is for their careers.⠀
⠀
So, if you see an indie author giving away a book that's in Kindle Unlimited,
please say something
. The contract they entered into with Amazon is legally binding, and very serious. The last thing you want is for your favourite author to fall foul of the law.
⠀
Incidentally, publishers of traditionally published books don't have to sign this exclusivity agreement, and can freely enter and leave Kindle Unlimited at will. Why? Because Amazon knows that these publishers would never stand for it.⠀
So why do so many indies stand for it?⠀
Well, a significant number of us WON'T stand for it. Which is why, for as long as Amazon requires us to sign this draconian exclusivity agreement, denying millions and millions of people access to our ebooks, you will NEVER find my books available in Kindle Unlimited.⠀
⠀
You can help
by standing by me and other authors like me, and making it clear to Amazon that you won't support Kindle Unlimited as long as they persist in punishing indie authors, and the people who would otherwise discover, read, and potentially fall in love with our books.
For the full copy of the KDP Select agreement, which indie authors have to sign to make their books available in Kindle Unlimited, click here:
https://kdp.amazon.com/en_US/select